Getting in the Mindset for Online Learning
Jul 20, 2020
So, last spring, we didn't really have time to prepare for online learning. It was basically sprung on us and we were asked to pivot real hard, and real fast!
We all made it through, but, as teachers, we really want to be doing more for our students than just "getting through."
Online Education is different than in-person teaching. There are different tools, different ways of teaching and learning, and different ways of thinking involved.
Different Ways of Thinking
For the teacher and the students, online learning requires that we shift how we look at education. In the online environment, there should be much less lecture and much more exploration.
For teachers, we need to start thinking in a way that looks at all the possibilities of online learning. We are no longer limited to the classroom!
Positivity is Key
I know that this is not what we thought we were signing up for, but this is what it is. So, rather than looking at online learning as the enemy, we need to view it as a solution in a hard time.
Our energy and view of online learning will be apparent to the students in the lessons we create. Even if we are not seeing them, they will be able to sense it (students are just so dang perceptive!)
So, go into each day looking for the positives. At least we get to teach still. At least we still have jobs. At least our students are showing up and trying. At least we have a job that is letting us be at home at least partially if nothing else. At least we are still making a difference in the world!
Grit isn't just a Buzzword
When teaching online, or using technology in general, grit is one of the most important skills you can have.
Problems will happen. Not everything will work all the time. That is just how technology is.
But having grit will help us to move forward. And being teachers, I know we will find creative ways to make it all work!
This past Spring, I had a class scheduled on Zoom, and half of the class couldn't get into the room. No idea why, but they couldn't get in. My para and I were talking to these students on Google Hangouts, so we just decided to move the class to a Google Hangouts Video Chat. Those in the Zoom call just switched over to the Hangouts Room with the link I gave them and we essentially were able to do the class.

It was crazy stressful but we were able to push through and find an alternative solution! All of my students were real troopers too. They knew I would find a way to teach everyone, so they were patient and kind.
Grit isn't just a trait for teachers either. This is something we need to be teaching to our students from day 1, especially when it comes to technology.
ISTE (who makes the Tech standards) has a whole standard about being a problem solver and I just have too many students who get frustrated and shut down when they run into a problem (honestly, it drives me nuts when they are all asking for my help at once).
Teaching students to persevere and find answers for themselves is a skill that absolutely should be taught in this 21st century.
Be Flexible
Flexibility will be your friend in online learning. Be flexible with due dates. Be flexible with assignment requirements. Be flexible with how assignments are submitted.
2 years ago, I started using Flipgrid on a more regular basis in my classroom. But I work at a school where students have anxiety, so inevitably there was a student who didn't want to do videos. It just made them uncomfortable.

Rather than putting my foot down and making them do it, I told them to just email me what they would have said in the video. It was that easy. And the student left the conversation feeling heard and cared for.

Not only was it easy for me to offer the alternative, it totally got me bonus relationship points with that student!
(For more info about modifying Flipgrid for Shy Students, check out my Blog Post here!)
When online learning starts up again in the Fall, take a look at how you are coming into the space. Go into it knowing that things will go wrong and this isn't perfect, but at least we are all healthy and safe. We will get through this. We don't really have another option, do we?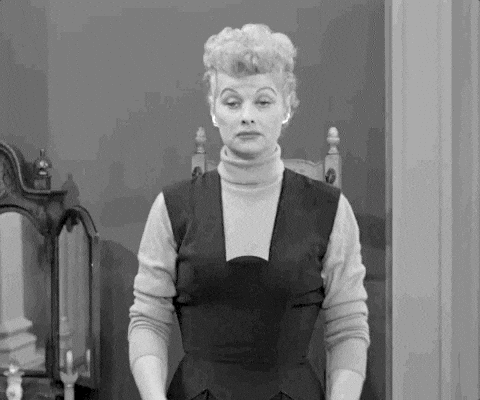 If you want to learn more about Online Learning and get tips delivered directly to your inbox, sign up for my Newsletter here!